[ Click To Read "Music for Rhinos" ]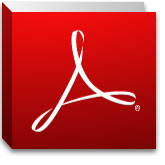 To read
Music for Rhinos
, you will need
Adobe Acrobat Reader
on your computer.
To download Music for Rhinos , right-click (Windows) or Control-click (Mac) on the cover above and choose "Save Target As…" (Internet Explorer) or "Save Link As…" (Firefox).
If you have problems viewing Music for Rhinos , see Adobe's support site or contact us.
There is so much more to the story of how Pearl Jam formed than has ever been shared.
To uncover it, I interviewed Eddie Vedder, Stone Gossard, Jeff Ament, Matt Cameron, Chris Cornell and other key players, I dug up original 1990 Pearl Jam artifacts and hunted down rare audio, I triangulated dates and gathered every fact.
To celebrate Pearl Jam's 20th Birthday, I'm proud to present the fruits of over 10 years of exhaustive original research.
Brew a pot of coffee, fire up your printer, and prepare for a long, engrossing read in unprecedented detail about the events of 1990, the year that a series of magically wild coincidences brought together the unlikely group of people that became Pearl Jam.
Highlights
Discover the amazing events of 1990
Ed's long-lost band with a member of Rage Against The Machine
The Mother Love Bone riffs that survived to become Pearl Jam classics
Eddie explains making "Momma-Son"
The true story of Ed's TWO "first weeks" in Seattle with Mookie Blaylock in October 1990
Cornell talks Temple of the Dog, and Stone divulges the Pearl Jam fan-favorite that almost had lyrics by Cornell
Stone, Jeff, and Eddie recalling the first show, first song, and first weeks
Much, much more
Get Your Free Print Copy
Sure, you can print and read the whole PDF above. But here at TwoFeetThick.com, our print fanzine roots run deep. So if you would like a magazine-style limited edition version of my opus, "Music For Rhinos – 1990: The Making of Pearl Jam," we will gladly send out free copies to the first 50 fans who ask.
For a printed copy, Contact us with "Music For Rhinos" in the subject, and be sure to include your mailing address in the message. The offer is now closed. The response has been amazing. We got 50 requests for the print version in the first HOUR after posting this, and they have flooded in by the hundreds since then. So by popular demand, we'll be sending out print copies to the first 300 of you who requested them. We'll send an email when it's on its way to you. Thank you everyone for reading! -Jessica
UPDATE 11/10/2010: The first batch of the print copies are in the mail to those who requested them. I am emailing each person right after I mail each one, so you will know yours is coming. I will be sending more batches in the coming days so stay tuned and thanks again. -Jessica